The increased use of digital platforms for product branding and marketing has revolutionized the position of a logo in the realm of the business to a great extent. Though the purpose of logo design has not changed in the current times, as a logo is still a little identity of a brand that appears on the front of the packaging and is used as an identification of a particular brand. However, the logo has turned into a more significant and influential aspect of the business because of the increase in the platforms where they can be used.

Digitization has brought in a number of different platforms that can be used as mediums for developing a brand and interacting with the potential customers. This simplification of the previously tricky tasks of reaching out to the maximum number of customers comes with another difficulty. Digital platforms are accessible with all types of products and business regardless of their size or production quality. Therefore, matter how perfect your product is and how much is the costing for it, if a competitor of you is capable of marketing its product in a better way, there is no chance for you.  
A logo is an essential aspect of the business's marketing as it has the potential to stimulate the decisions of your potential market. This is why both established businesses and startups should focus on making a good logo. The technology provides many different ways for making a logo, and it even offers it free of cost. Here is a list of different websites that the businesses can use for making an effective logo. Let's have a look.
Shopify Logo Maker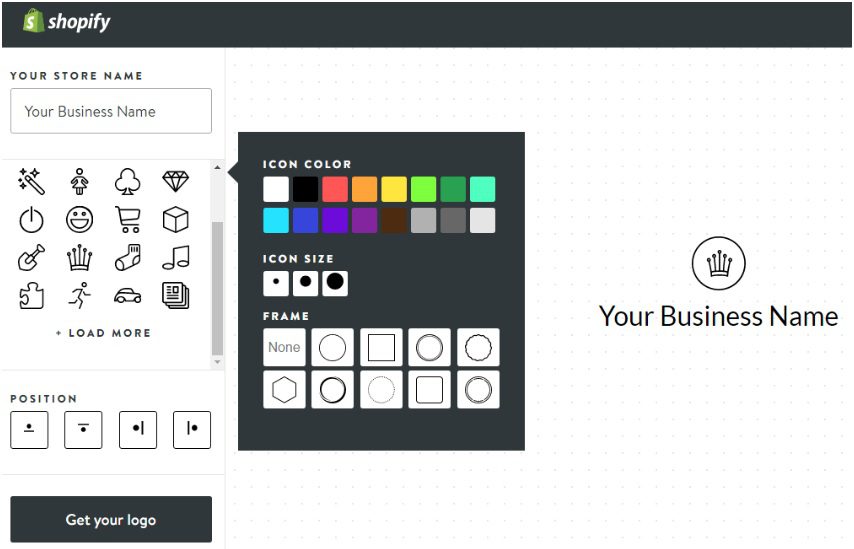 Shopify is one of the favorite logo designing apps that many businesses choose to use. The main reason why businesses give preference to Shopify is hidden in the fact that Shopify has an easy-to-use interface that people with no design background can easily use. The tool offers a vast built-in template library to help businesses have inspiration for their logos. Templates can be edited or can be used as it is. Shopify keeps adding new trending templates to the library for the users to use.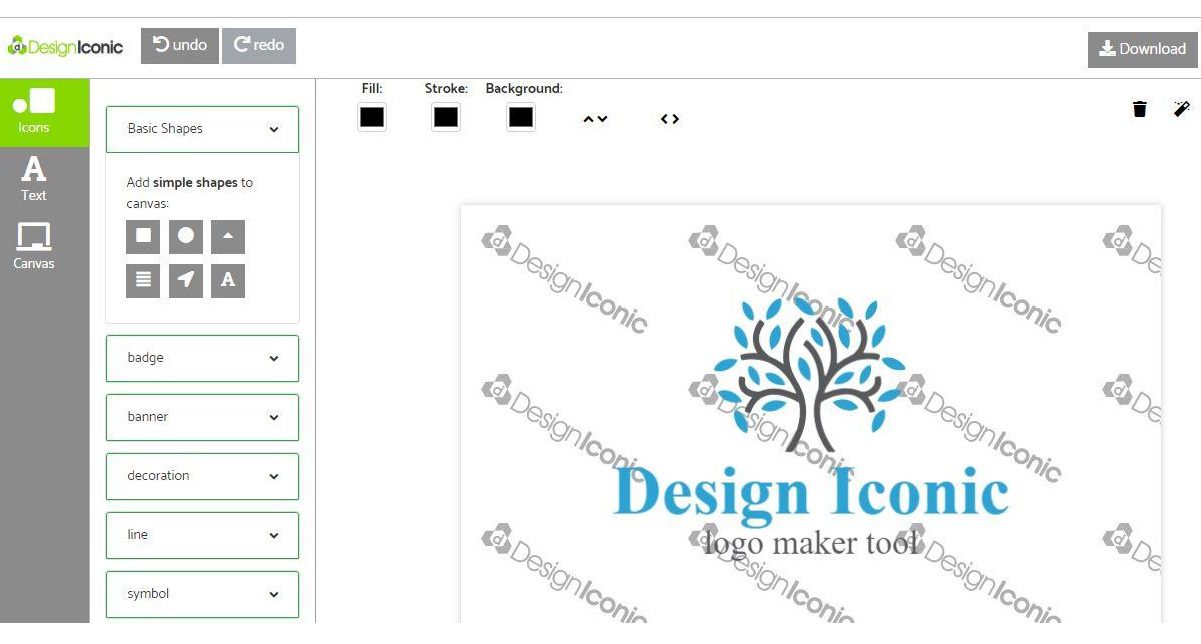 A good diversity of templates can be accessed at Design Iconic, a free logo-designing website. The site facilitates the users with a diversified template stock that is divided into a number of different categories. A user can use a search bar to enter their respective industry, and they will be provided with a variety of unique and compelling logo designs. Creating free custom logos through Design Iconic logo maker tool can make you fall in love with logo designing. That is because the interface of the designs is exceptionally attractive and have a highly professional flare to it. Along with the high-class logo templates and interface design, the site also provides convenient designing tools to its users. All a user needs to do is follow the steps to get a well-designed customized logo.
DesignHill Logo Maker
DesignHill is a website that provides users with a professional style logo within a few minutes without requiring them to put in hard work. The tool requires users to follow three necessary steps in order to create a personalized logo design. However, if you try DesignHill and feel that you want some professional help, the site will facilitate you with the services of logo designing by providing a professional designer.
Canva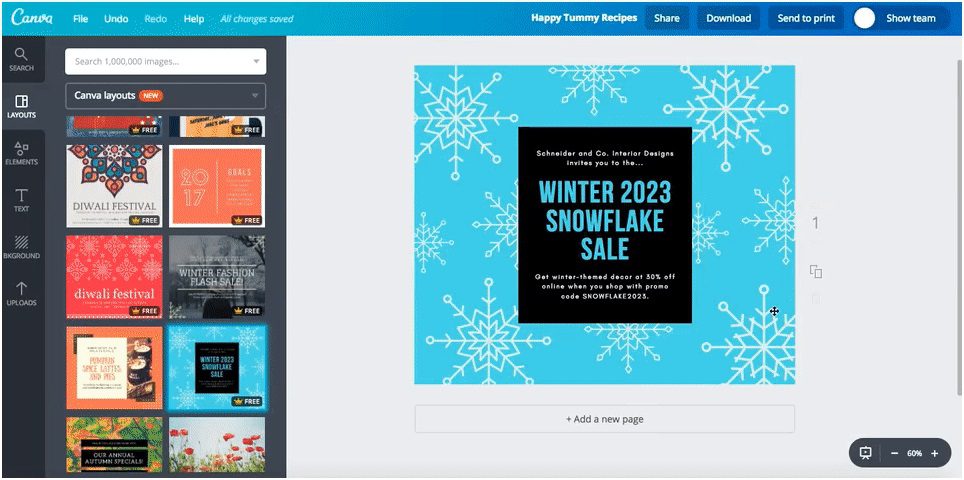 Canva is one of the most popular designing websites that provides a number of different design solutions to the clients. The site can help you create everything from professionally designed CVs to Invitation cards free of cost, and the quality of their designs can compete with hand-drawn designs. For logo designing, they provide a design tool that allows the user to create professional logos that can make the audience fall in love with them at first sight.
DesignEvo
DesignEvo is a free logo designing website that can provide users with terrific results. The site is beneficial for professional designers as well as new users with no technical understanding of designing tools. It provides users with a diversified range when it comes to features, offering much freedom to implement personalized ideas with the help of most useful tools. The templates provided by the site can be transformed into an entirely new and customized logo design because the user is allowed to change everything in the template including the dimension of the shapes, textual elements, color selection, and the opacity of partial or full design.
Design Mantic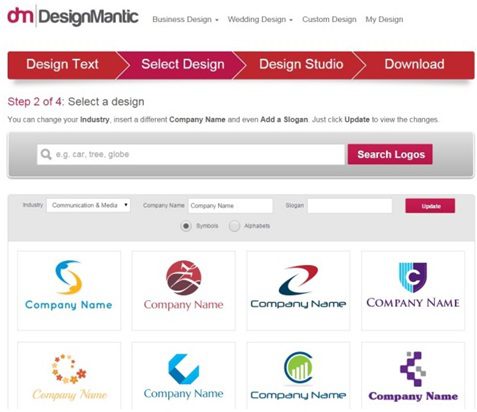 Design Mantic has features perfect for editing a template to make it personalized. If you want designs that are creative, impactful, and eye-catching, Design Mantic is the way to go. If you are using the site for designing, you can have a look at the 'preview' of your logo design right at the bottom of the web page. This feature allows the designers to correct any mistake before completing the editing.
UCraft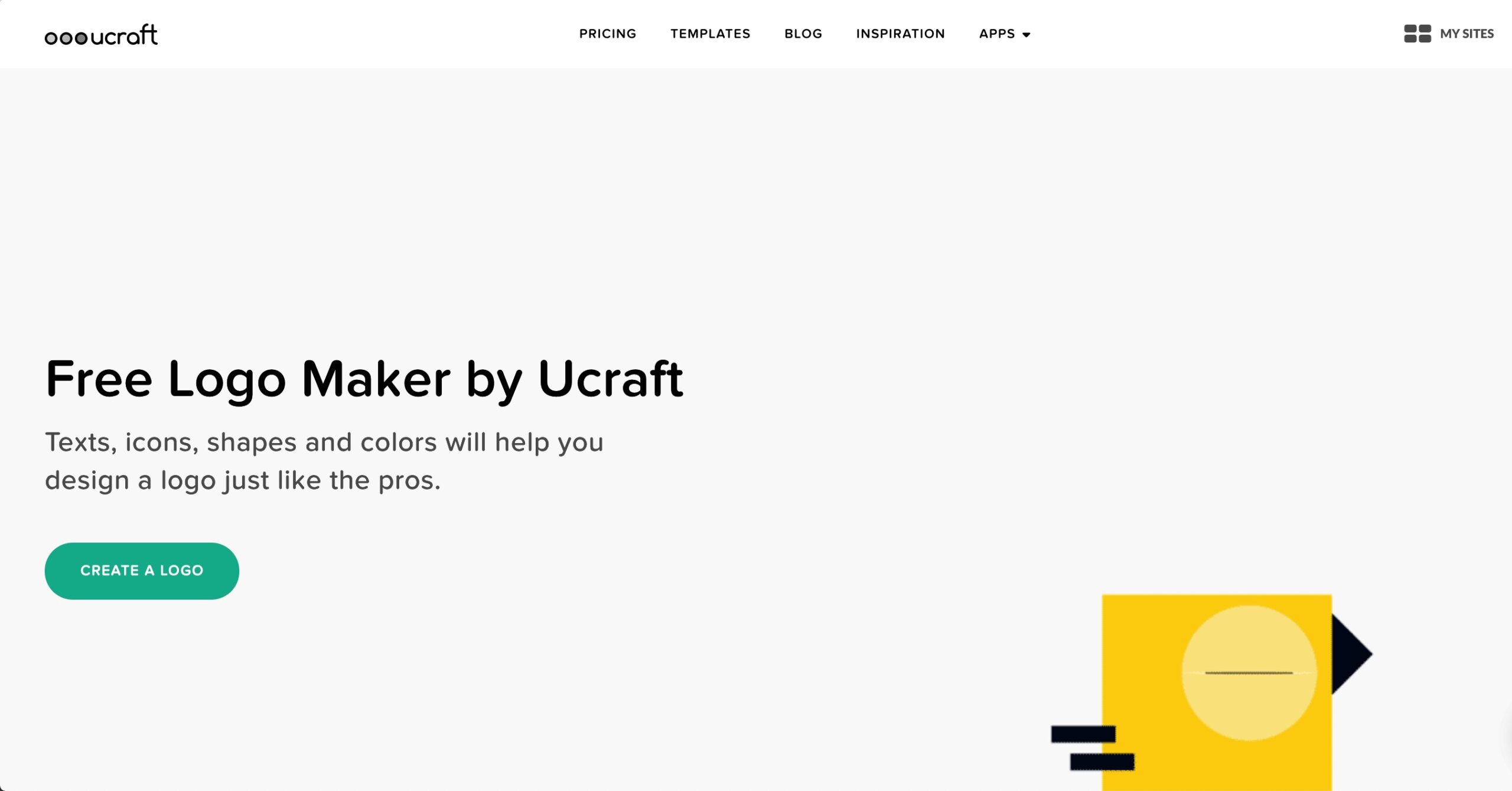 Ucraft is a design tool that is accessible for free and is designed specifically for beginners. The interface of the design is user-friendly, and the features are quite simple. Anyone who wants to go for an easy-to-use tool for designing their logo on their own should choose Ucraft.
Logo Garden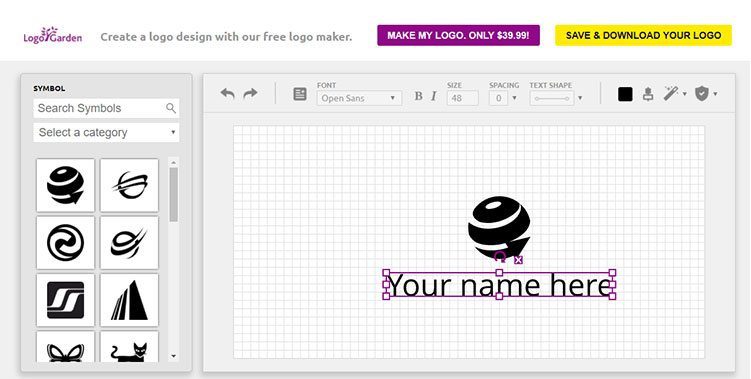 If you are looking for a versatile design tool kit with an interface that can be learned quickly, Logo Garden is the one for you. The site has many professional design tool features including professional effects that make a logo design appear more classy and highly professional. The assistance that the site provides makes it a possibility for the users to implement a design technique that otherwise cannot be implemented without professional help.
These are a few apps that the users can check out for creating professional logos without spending a penny. Select the most suitable design tool from the list and save your money without compromising the quality for your logo.