If you are considering the possibility of working in digital media, you need to know how to make money on Google with Google AdSense, as this is a very attractive proposition, whether for extra income or for a new business.

Google AdSense is one of the tools that has been attracting many interested parties, since, even with low investment, it provides a demand that is always on the rise.
Interested in knowing how it works? So, read on to learn about Google AdSense and see how easy it is to make money on Google.
How to make money with Google AdSense
Making money through the internet is already a reality, and believe me, there are several possibilities.
One of them is Google AdSense, a Google affiliate program that allows you to earn money through advertisements included on your website or blog.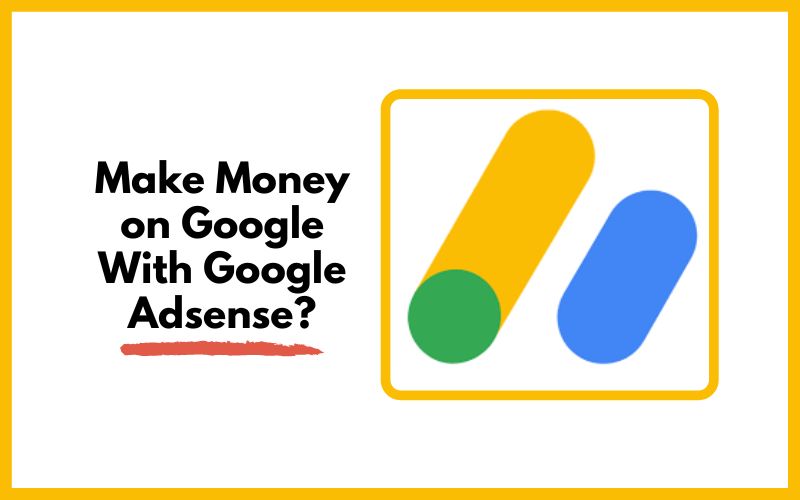 "Basically, Google AdSense works as follows: a company wants to advertise on Google, on pages and places that match its niche"
Then, this company pays a certain amount to Google, in order to have its ads displayed on these previously targeted channels according to its target audience.
So, for every ad that is displayed on your website or blog and gets clicks, you will receive a percentage of the amount paid by the advertiser to Google.
Values ​​per click on ads
The percentage of the pass-through on the ad click will vary according to the capital invested by the advertiser. Therefore, there is no fixed amount of remuneration in Google AdSense.
Normally, Google AdSense transfers up to 68% of the money applied by the advertiser.
Let's assume, that a particular company paid $10.00 for the click on the ad displayed on its portal. So, you will receive $6.80 of this amount.
If you have installed search boxes on your site that use Google technology in their results, then the pass-through percentage can decrease to 51% of the amount paid by the advertiser.
Earnings with Google AdSense
Anyway, yes, it is possible to earn good money through Google AdSense.
But of course, this gain will depend on your performance, since you need to have a quality blog or website, with a good volume of views and engagement, that is, visitor interaction with your content.
In addition, you need to work well on your content, and have regular postings, publicity, and optimization for search engines.
With gaining popularity, and appearing in the top positions of the search engine for subjects relevant to your niche, the chances of earning with Google ads are even better.
5 tips for those who want to know how to make money with Google AdSense
Now that you've learned what Google AdSense means and how it works, we've separated some tips that can help you leverage your earnings with it. Come on?
1. Choosing a Niche
The definition of the central subject of your site is one of the main points, mainly for those who want to use Google AdSense.
A tip is to choose a subject that you really master, understand, and would like to write about.
In addition to your domain on the subject, you also need to take into account other aspects, such as the market in this segment, online competitors, number of searches for the subject, among others.
2. Create your content platform
After choosing the theme of the content, it's time to publish it on the blog or website, that is, put it on the air.
With current solutions, creating and publishing a website or blog are very intuitive actions and, that is to say, low or no cost since some of them are free.
3. Produce relevant content
In order for your website to start gaining relevance in your niche, you need to build relevant content.
With quality material produced, you will be able to attract more visitors to your website, and, consequently, have a better chance of earning with Google Adsense ads.
As there may be several sites producing the same content as yours, our tip is to find differentials that make your article more attractive, in addition to creating a strategy to capture leads who are really interested in the subject.
What needs to be clear is that the content works as an "invitation" that attracts potential customers to click on the ads on your page.
4. Choose ad types
There are several ad formats offered by Google AdSense, so you can choose to insert them on your blog, such as banners, link blocks, searches, etc.
Therefore, evaluate which one will be more attractive on your website page, remembering that you can choose more than one type of ad.
But watch out. In addition to considering formats that convert the most clicks, it is essential that you keep your blog visitor experience first.
In other words, ads cannot interrupt the reading experience, freeze the screen or slow it down. Such situations can definitely drive visitors away from your blog.
5. Think about ad placement
So, considering the reading experience, the next tip is for choosing the position of Google AdSense ads on your site.
You can configure the ad to appear at the top, footer, sidebar of the site, or even at the top or bottom of blog articles.
The interesting thing about working on the internet is that you can focus on other alternatives besides Google AdSense.
For example, you can also use Instagram to promote the contents of your website or other activity linked to Digital Marketing.
Another way to make money on Google
Have you ever imagined yourself making money by answering Google surveys, for example?
Because there are tools where you can make extra income by answering forms with your opinion about certain products and services.
Among its services, Google has made Google Opinion Rewards available. This application allows the user to earn credits by answering questions that help Google itself.
It is exclusively used for Android users, as this app guarantees extra money for shopping only on the Play Store.
In other words, credit cannot be redeemed, but rather used in the digital world.
How to manage your earnings on the internet?
Having credits to be used exclusively on the Play Store can be very useful, especially for people who need to install or upgrade business or financial management apps, for example.
Thus, this money received in an easy way can bring great benefits to your financial health in the future, since you will be able to use the credits to install complete financial management applications on your smartphone.
So, now you know how to make money on Google and the best practices to use it even in a virtual environment, right?
Frequently Asked Questions About Making Money On Google With Google AdSense
How much does Google AdSense pay per 1000 visits? If an advertiser agrees to pay you $10 for every 1000 views on your ad, Google will pass you $6.80 for every 1,000 times the ad is displayed on your website or blog, or a prorated amount if the ad has been shown less times.
How long does it take to be approved for Google AdSense? Normally, the approval process takes a few days, but the maximum period is up to 4 weeks. Once approved, you can set up your ads and start earning money.