With the plethora of business websites available to almost any kind of consumer, rising to the top as a business website might be challenging, even impossible, without the correct tools in your hands. Analytics is one of those tools that you must have and utilize to become a ranking business site.
Although there are technical aspects to optimizing a website that comes into play, a good business website must answer the need of its market, provide volume and be a well-oiled machine for lead generation and conversion. Even the way a website is designed, how it functions and the type of content it produces is critical to its success.
All these contribute to the overall health and profitability of a website. Web analytics provide exact data for each of these website elements you can analyze and use to your advantage.
Why Use Analytics for Your Business Website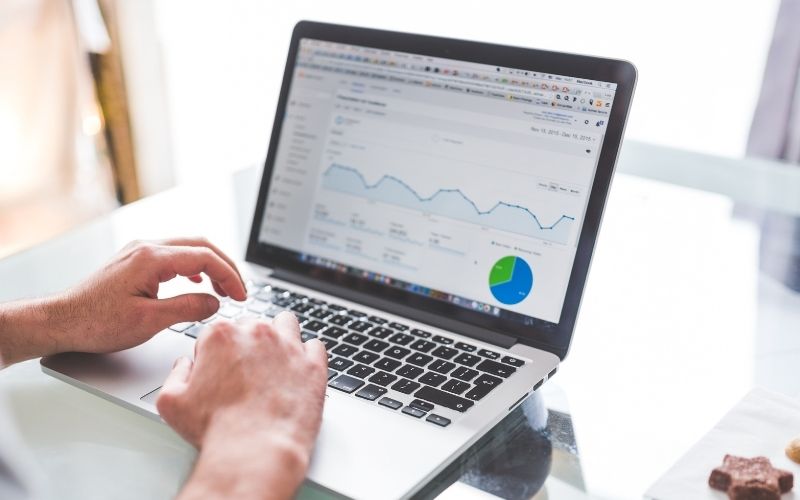 Analytics can easily show business owners and their marketing teams where the website's audience is coming from. It is crucial since it helps if you target the right channels because only then will you get the right results.
Using website analytics strategically, you can see your visitor's behavior on your site and identify the pages or content that are not connecting with your target market. The actual, real-time reports from your web analytics can also show you why your audience visits your site and what needs are being met through their interaction with you.
Moreover, any business will not be successful without a continuous stream of traffic, leads, and conversions to the site. Analytics help you gather accurate insights for acquiring new visitors, identifying the specific search terms that can drive the most traffic, and how to improve ROI.
When you understand your customer demographics, behavior, and how to add value to their search queries or intent, you can focus on how best to serve them.
Let's look into how website analytics helps businesses, especially in this new normal economy where the competition among business websites just got tougher.
4 Benefits of Analytics for Business Websites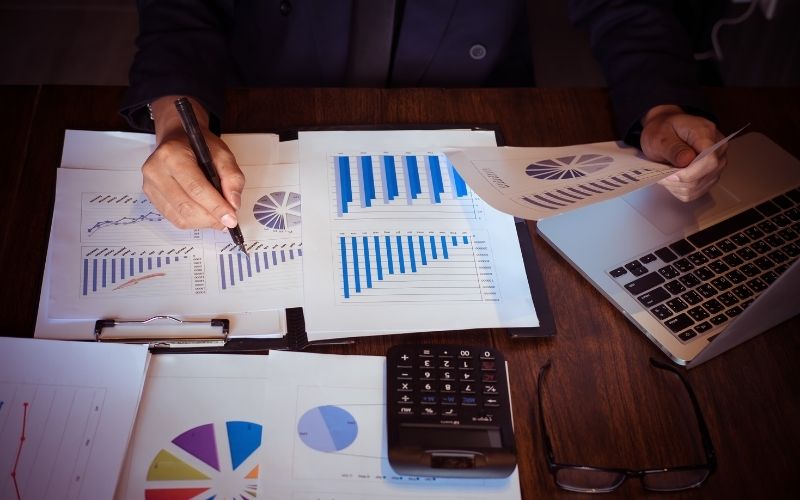 1.  Analytics helps business websites get to know their target audience and improve Customer Experience (CX).
In today's digital world, it's all about the customer's experience (CX). Also called UX or user experience, when you can provide your users meaningful experiences through your site, you increase their chances of returning and converting.
Whether you have a small-scale or large-scale business operation, every decision you make as a business owner must aim to add value to your customers. It provides more than just the satisfaction of helping your customers and brings more significant profit as they keep coming back for more.
Learning specifics about your customers will help you fine-tune your digital marketing strategies even further.
2. Analytics Helps Improve SEO.
Search engine optimization (SEO) will not even be possible to accomplish without analytics. Your SEO efforts will be a hit-and-miss strategy that wastes time, money, and promotion opportunities without the right data.
You need analytics to pinpoint how to grow your business traffic organically. Yes, you can use Pay-per-Click (PPC) ads and other types of paid advertising, but your long-term goal should be to increase your business ROI by minimizing acquisition costs. You can only do such when you increase organic traffic. Lead generation through organic traffic is a more long-term solution that fuels your conversion growth.
Web analytics helps your website's SEO in many ways, like knowing your site's users and delivering content they want with targeted keywords. Additionally, you can look at backlinks with referral monitoring.
Moreover, you can use Google Analytics tools with Google Search Console to monitor what search queries provide the most traffic. You will be able to see real-time data of total clicks and impressions, as well as Click-Through Rates (CTR) and Search Engine Results Page (SERP) positions.
Using site search tracking, you can discover what your customers are looking for on your website. You can examine the existing content to see if the search standards of the users are being met. You'll also get new ideas for blog topics.
3. Analytics provide predictive analysis that improves business decisions.
Predictive analytics uses data, statistical algorithms, and machine learning applications to identify the likelihood of future outcomes based on historical data. The ultimate aim is to go beyond the current knowledge of your website's history to make the best forecasts of future trends.
Predictive analytics has been used for a long time, though adoption is low due to its complexity and costs. All of these challenges, however, are changing with the emergence of Big Data. More affordable solutions are now available companies of all sizes can use that.
With analytics, you can conduct a predictive search or an intelligent process to predict what the consumer is looking for and lead to sales. The use of analytics predictive search data enables you to analyze the customers' buying and preference history in real-time to project what trends will continue to click with your customers for current campaigns.
It can also provide recommendations for what promotions to run and pricing trends to maximize revenue and profit.
Predictive analytics can also lower credit card chargeback rates and reduce widespread fraud by analyzing customer behavior and product sales and removing products from the assortment that are more susceptible to fraud.
Predictive analytics can be a substantial competitive advantage for a retailer. Having smart business tools can also help your supply chain management and help you make the right business decisions with accurate data.
4. Analytics enables businesses to monitor eCommerce metrics for more significant ROI.
Whatever you might be selling or offering, the sales report is the most relevant data you should master. Website analytics tools can show you all your essential eCommerce metrics like total revenue, conversion rates, top products, top referral sources, and the like.
Using exact sales data, you can create profitable strategies to improve your sales performance even more.
eCommerce businesses are most successful when they make strategic decisions based on reliable data. An eCommerce business needs to know how its business performs and what areas need to be improved to make better decisions. That's where eCommerce metrics and KPIs come in.
For any business website, monitoring key metrics and KPIs is crucial to recognizing strengths, vulnerabilities, and opportunities to boost sales and revenue and achieve their eCommerce goals.
There are different eCommerce metrics you can use:
Sales Conversion Rate
Revenue By Traffic Source
Average Customer Acquisition Cost
Customer Lifetime Value
Average Order Value
Shopping Cart Abandonment Rate
Customer Retention Rate
Email Opt-Ins
Net Protection Score
To grow a business, you need to increase your customer base, average order size, or increase the number of repeat purchases. With web analytics, you can gather the correct data to hit these targets and strategically grow your ROI.
Conclusion
There are more benefits that analytics can provide your business website. Your website can be a useful tool for getting leads and increasing conversions with an understanding of analytics. Take time to get acquainted with your web analytics. The more time you familiarize yourself with it, the more you develop your acuity for web analytics, and the more effective you can be in developing your marketing strategies.