Google will shut down its Hangouts messenger in November 2022. The company encourages users to switch from Hangouts to Google Chat.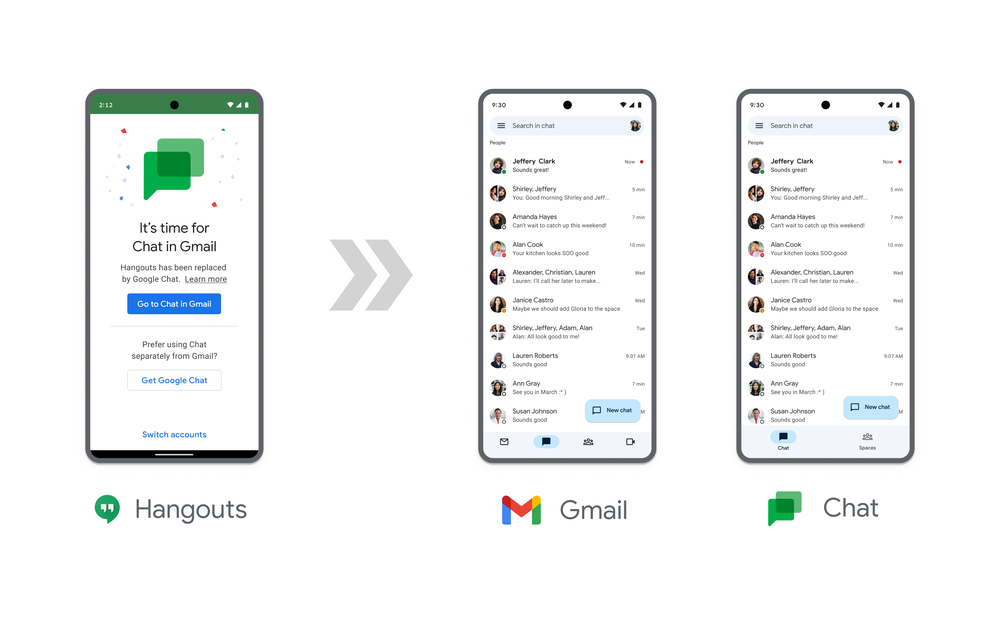 Google Chat is available in Gmail and also as a standalone app. Hangouts web users who forget to switch to Google Chat on Gmail will automatically be transferred to the new messenger. Chats and contacts will be saved.
Users can also use the Takeout service to manually transfer archived correspondence and other data.
Google says that new features will be coming to Google Chat in the coming months.
Recall that the Hangouts messenger was launched in 2013. In 2018, it was split into Chat for text messaging and Meet for video calls.
Source: Google blog