In this article, I will show you how to clear browser cache, cookies, site data, download history and browsing history step by step.

There are two ways to clear your browser cache, cookies and history.
Method 1:

Open Your Chrome Browser, Click on Three Dot On The Top Right Corner of Chrome Browser, then click on More Tools and Clear browsing data. You can also use Ctrl+Shift+Del to open Clear browsing data.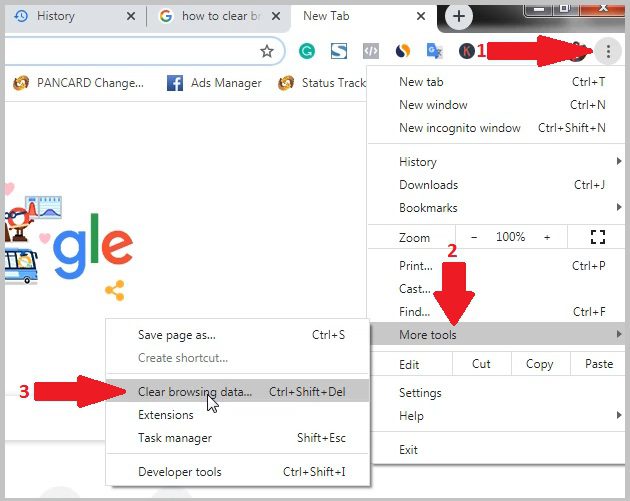 Next, You See Basic and Advanced Section on Clear browsing data Tab.
Basic Section:
In Basic, Please Select the Time Range, Check the box if you want to delete Browser History, Cookies, and other site data and Cached images and files. (Uncheck if you don't want to delete anyone) and then click on Clear data.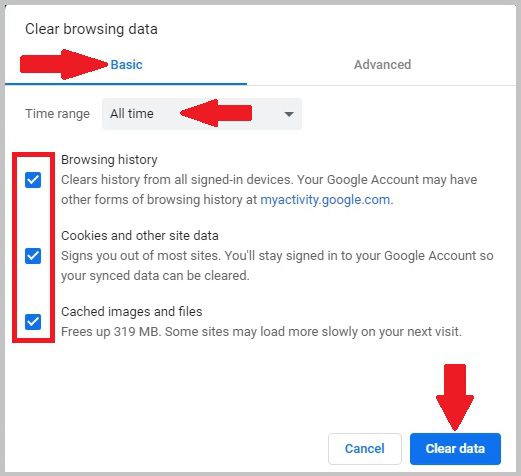 Advanced Section:
In Advanced, You see your Browser history items, Download history, Cookies, and Cached data, Passwords and other sign-in data, Autofill form data, site setting and Hosted app data, You can check the boxes if you want to delete everything and click on clear data.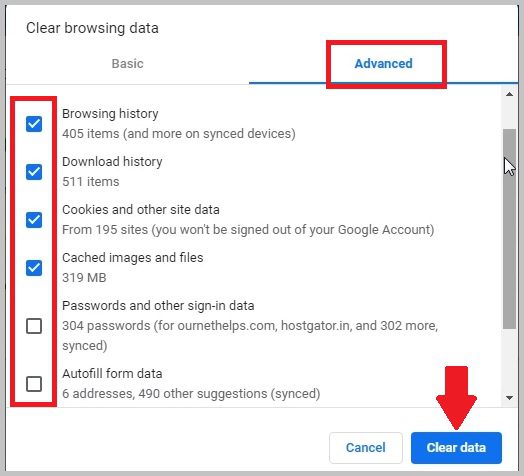 Method 2:
Open your Chrome Browser, Click on three-dot on Top Right Corner on Browser then click on History or You can also use Ctrl+H to open your history tab. After opening the tab click on clear browsing data and Follow the Above Basic and Advanced Section Guide.