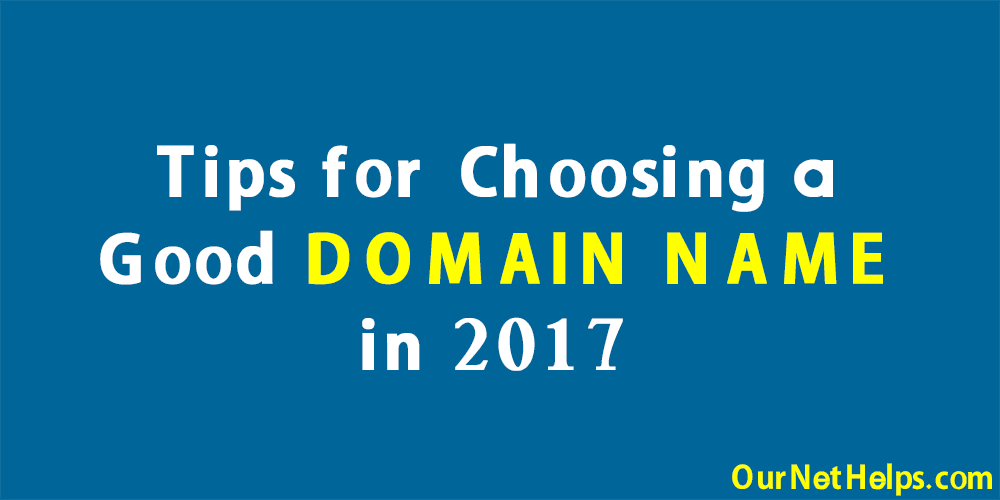 6 Tips for Choosing a Domain Name
Choosing a domain name is especially important. Your domain name is your identifier. It is the name that everyone who visits your website will type into their address bars. Choose your domain name carefully and check it to make sure it is not already taken. Here are some important tips you must remember as you select your domain name.
Make it unique and memorable
You do not want to be mistaken for another similarly worded site. You do not want those visitors to go to another site instead of yours. You also do not want to be boring. You want those visitors to remember where they viewed the fantastic content that you present and go back to see more: time and time again.
Make it short
Do not make your domain name too long, you will, again, deter the visitors. You will make your site difficult to work with and promote. Some very short domain names are so-called 'premium names'. These can only be bought for large sums of money. It is recommendable to only choose a domain name that you can buy and register for cheap (around 10 dollars per year).
Check for availability 
People buy and register domain all the time. Most regular .com names are already taken, so you need to actually check if the domain name of your choice is still available for sale, or if someone already beat you to it. You can check this by simply going to a domain name registration service (such as NameCheap), and type in a few website names you wish to register.
Use keywords to target your audience
If you are hoping to gain an audience from those people who utilize search engines, then this will be your first step in optimizing that. You should utilize keywords that you expect people will search when looking for your content. Target those people and the areas who you want to access the content on your site. This way, when they search these terms, or for information in these areas, they can come up with your site.
Avoid numbers and hyphens
Numbers, hyphens, and special characters can make your website confusing and difficult to find. In addition to this, it can make your website confused with those who have the same names without numbers or hyphens. Avoiding these special characters can help your website immensely.
Act Fast
Once you find an available domain name that you like, make sure that you grab it. Domains can be grabbed up quickly and you do not want someone else to steal your idea before it is actually yours.
Buying Your Domain Name
When you get a website through WordPress, you will automatically get a domain name on the WordPress platform. A free WordPress domain name works just fine if you are simply hosting a personal blog, although it does not look very professional.
Instead of your site being displayed as 'https://ournethelps.com', it can, by default, only be accessed through 'https://www.ournethelps.wordpress.com'. For business purposes, we don't want that. That's why we will need to register a domain at a domain selling platform. This is a place to buy and register the domain you have chosen for your website.
It is important that your domain name of choice is still available, otherwise, you cannot claim it for yourself. For the cheapest and easiest solution, I recommend using Godaddy and Namecheap to register your domain.
OurNetHelps is an online article directory with user-friendly article submission. We also Provide Online Web Courses and Services. All Courses and Services are Professionally Certified By OurNetHelps Experts Team. We are working hard to give you our awesome or best experience.